HERITAGE TOURBILLON
DOUBLE PERIPHERAL
Carl F. Bucherer's Heritage collection is dedicated to the legacy of the Lucerne manufacturer, with outstanding timepieces that pay tribute to the savoir-faire of over 130 years of watchmaking art "Made of Lucerne". It is not only an ode to its home city in the heart of Switzerland but above all to the multifaceted tradition of the manufacturer. "Our heritage, which spans some 130 years, is the essence of our brand.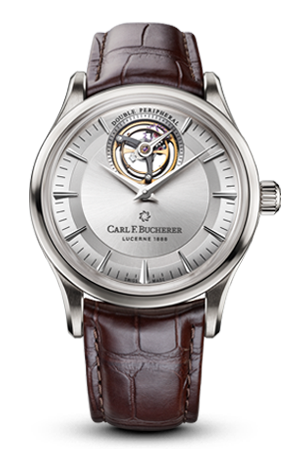 HERITAGE TOURBILLON
DOUBLE PERIPHERAL
-
00.10802.02.13.01
PATRAVI

SCUBATEC


BLACK

 

The new version's striking design is not the only thing inspired by the Black Manta Special Edition. This model also matches the Special Edition's sustainability in every way. The ScubaTec Black Manta Special Edition is dedicated to protecting the oceans and to the brand's partnership with the Manta Trust charitable organization.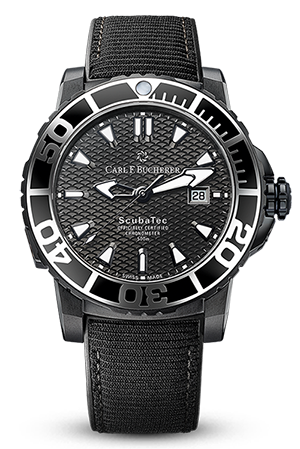 PATRAVI SCUBATEC
BLACK
-
00.10632.28.33.01
PATRAVI TRAVELTEC
Cosmopolitans around the world know: not every voyage requires traveling. The journey through the seasons needs no airplane and no passport either. And it has just become brighter and more colorful than ever: The Patravi TravelTec Color Edition Four Seasons by Carl F. Bucherer celebrates the beauty of "Spring", "Summer", "Autumn", and "Winter" while putting the world with three different time zones on every cosmopolitan wrist.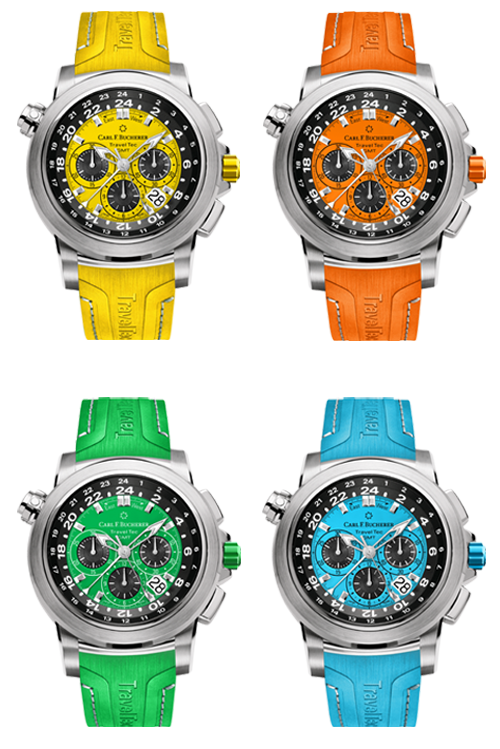 PATRAVI TRAVELTEC COLOR EDITION
-
FOUR SEASONS