From May 8 to June 21, 2015, the respected Lucerne-based company, Carl F. Bucherer, will offer a fascinating opportunity to experience watchmaking up close.
Swiss watch manufacturer Carl F. Bucherer looks back on over 125 years of outstanding traditional craftsmanship. As part of this success story, the time-honored Lucerne firm has made use of the expertise accumulated over many years in both the watchmaking and jewelry making arts, developing impressive collections and proprietary works born of the company philosophy: "Bound to tradition. Driven by innovation." Now Carl F. Bucherer is sharing its passion with an international audience. At an exhibition, beginning on May 8th, in the Airside Center at Zurich Airport, Carl F. Bucherer will be showing the vibrancy of traditional craftsmanship. Visitors are invited to experience this tradition and receive a souvenir photo to take home with them.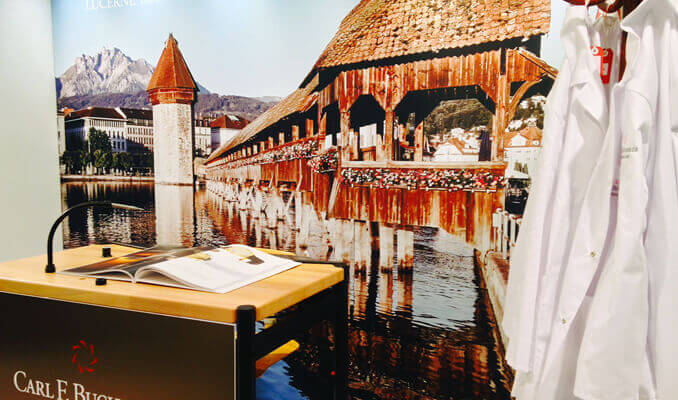 Precious timepieces: Carl F. Bucherer
Selected collection pieces will be on display for six weeks to highlight the high art and science of watchmaking. One feature of the exhibition is an insight into the mechanical fineries of the Manero Tourbillon, with an integrated tourbillon whose sophisticated design compensates for loss of movement accuracy due to the effects of gravity.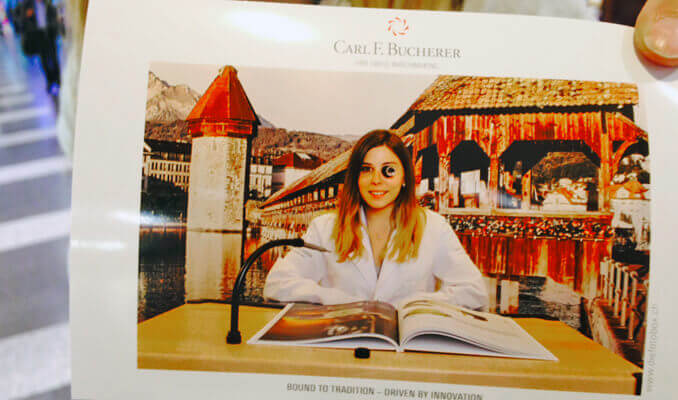 Step into in the role of watchmaker.
Visitors of the exhibition will be able to play the role of watchmaker themselves. With the city of Lucerne as the backdrop, where the Carl F. Bucherer headquarters is located, visitors can take a seat at a watchmaker's bench and have a photo taken of them practicing this highly respected craft.