For the second year, avid golfers came together in Engelberg, Switzerland to take part in the FC Luzern Golf Trophy. A national sporting legend played in each of the golf teams at this charity event. Traditional Lucerne-based brand Carl F. Bucherer is especially committed to this competition, which raises funds to promote the football club's next generation of soccer stars. At the end of the gala evening, a check for 45,000 Swiss francs was presented to help nurture young talent at FCL.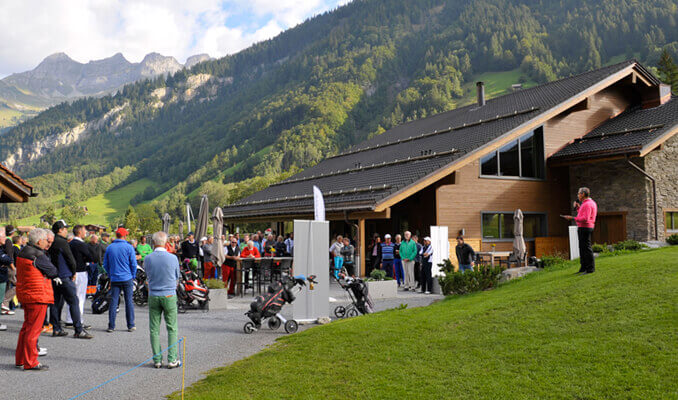 United around the motto "Let's play to do some good," golf enthusiasts from all over Switzerland came together in the beautiful alpine setting of Engelberg for the FC Luzern Golf Trophy.

Playing Golf with Switzerland's Sporting Greats
One of the unique aspects of this tournament was that a Swiss sports star played in each team of four. The idea of enjoying a round of golf with Dölf Ogi, Dominique Gisin, Maria Walliser, Ottmar Hitzfeld, Murat Yakin, Hakan Yakin or 20 other sports personalities and legends was, as ever, a highly appealing prospect!
Another highlight of the Golf Trophy came when the winners of complimentary Carl F. Bucherer timepieces were announced. Agnes E. Burger won a Patravi BigDate, featuring a mother-of-pearl and diamond-set dial in the women's category, and Carlo de Paoli  secured a Patravi EvoTec PowerReserve by Carl F. Bucherer in the men's category. Dölf Ogi summarized the evening: "We are all winners here, because we were all able to enjoy this amazing day today with so many sports fans in such a beautiful alpine setting, while also doing some good for sport and the younger generation."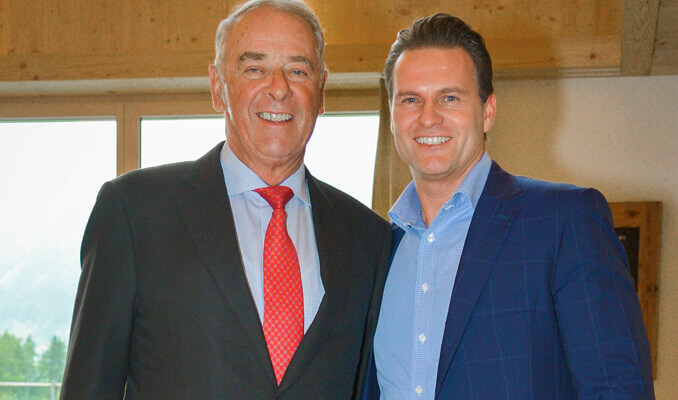 A Charity Event for Young Talent
The day finished on a high note participants and guests enjoyed an exquisite gala dinner concocted by Gault-Millau-listed chef Beat Stofer. The business and sports personalities present, who included Walter Stierli, Conradin Cathomen, Markus Babbel, Urs Lehmann, Urs Heller, Markus Thumiger and many others, reveled in the excellent atmosphere and the humorous presentation by comedian Marco Rima.
At the end of the evening, Erich Fust (President of the FCL Advisory Board and event founder) presented Hans W. Koller (President of the Stiftung Fussballakademie, or Soccer Academy Foundation) with a check for 45,000 Swiss francs to help nurture young FCL talent.