As a partner of the renowned Rowing World Lucerne, the long-established brand Carl F. Bucherer offered exclusive timepieces as premium prizes for the winners of the skiff category in the World Rowing Cup final.
Lucerne, July 13, 2014. Fractions of a second stand between victory and defeat, jubilation and disappointment. The world's top rowers traveled again to Lucerne this year to take part in thrilling competitions on the Rotsee to determine the winner of the World Rowing Cup. More than 700 athletes from 44 countries competed in the "Wimbledon of rowing", as this unique sports event in Switzerland is called.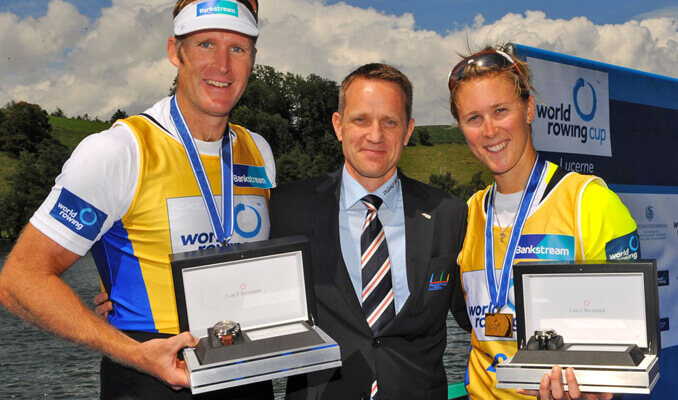 A special prize awaited the winners of the ultimate skiff category: Winner of the women's single scull race, New Zealander Emma Twigg, received a Patravi ChronoDate, while her fellow countryman Mahé Drysdale received a Patravi ChronoGrade after winning the men's single scull race. Each winner's watch was individually engraved on the back to commemorate the event. In presenting these exclusive timepieces, Carl F. Bucherer acknowledges the success of these top athletes and supports the growing significance of this exciting high-performance sport.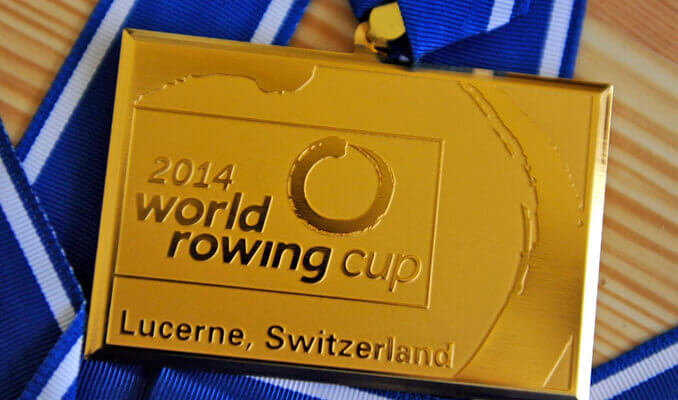 With its heart-stopping final on the "Göttersee" (Lake of the Gods), the renowned World Rowing Cup has joined the ranks of extraordinary highlight events organized by Carl F. Bucherer this summer on Swiss lakes to celebrate the launch of its new diving watch. Because the Patravi ScubaTec guarantees style on, under and by the water.