Lucerne, August 2014. The Swiss Manufacture Carl F. Bucherer has a new friend of the brand in successful stunt coordinator Chad Stahelski, who enthralls international audiences with his talent for spectacular scene-setting.
Challenges as the elixir of life – for Chad Stahelski, difficult tasks are the purest type of motivation. The powerful will and immense talent of Carl F. Bucherer's new brand ambassador brings breathtaking visions to life.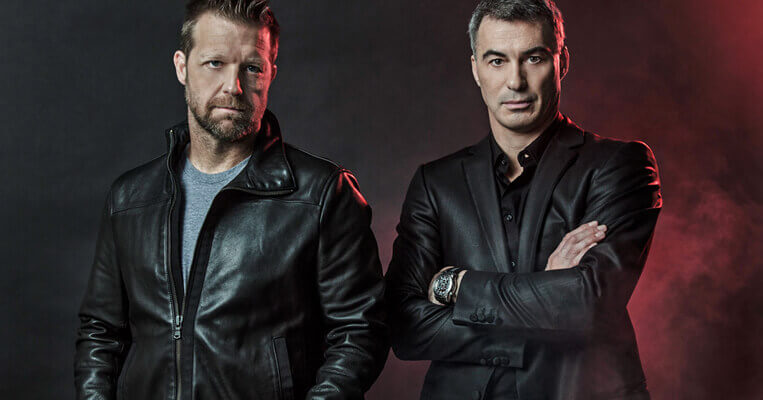 The Road to Success
Chad Stahelski's career is a story packed with professional and sporting highlights. Very early on, he developed an enthusiasm for dynamic combat sports that combine skill with strength. In his youth, Chad Stahelski collected black belts in the diverse martial arts disciplines, and while studying at the University of Southern California, he quickly advanced within the ranks of the famous Inosanto Academy from outstanding pupil to teacher. Numerous competition prizes testify to his exceptional talent and relentless drive to go to the very limit.

Breaking down Boundaries
Fascinated by the creative potential of film, Chad Stahelski soon made a name as a successful stuntman who thrilled the public with his courage and ambition. His breakthrough came when he doubled for Brandon Lee in "The Crow," after which he went on to work with big names such as Keanu Reeves in "The Matrix". With Chad's ability to create rousing drama by means of effective movement, he was soon seen as one of Hollywood's top choreographers and was responsible, among other successes, for the epic scenes in the film "300".

Creativity and Innovation
Chad Stahelski made the transition to independence in 2006 when, in partnership with David Leitch, he founded the stunt and action design company 87eleven, which soon became a major institution for impressive action scenes in the world of film. "Sherlock Holmes", "The Hunger Games" and "Wolverine" are just some of the many works that feature top-class suspense sequences by the sophisticated choreographers of 87eleven. With the action thriller "John Wick," Chad Stahelski now makes his debut as director –taking his illustrious career to the next level.

A Strong Character with Ambition
With his irrepressible determination and courage to go his own way, Chad Stahelski has succeeded again and again in bringing new dimensions to the dream factory. For his timepiece companion, he has chosen the traditional Lucerne brand of Carl F. Bucherer. In its design and quality, the brand is the expression of the philosophy that also inspires Chad Stahelski: treading innovative paths and breaking down existing boundaries.