Lucerne, August 2014. The Swiss Manufacture Carl F. Bucherer has a new friend of the brand in celebrated stunt coordinator David Leitch. With his passion and talent for breathtaking film scenes, he brings visions to life.
Creating new spellbinding moments – this is what drives stunt coordinator David Leitch to greater achievements every day. For Carl F. Bucherer's brand ambassador, apparent obstacles offer the ideal opportunity to put his talents to use and create spectacular scenes.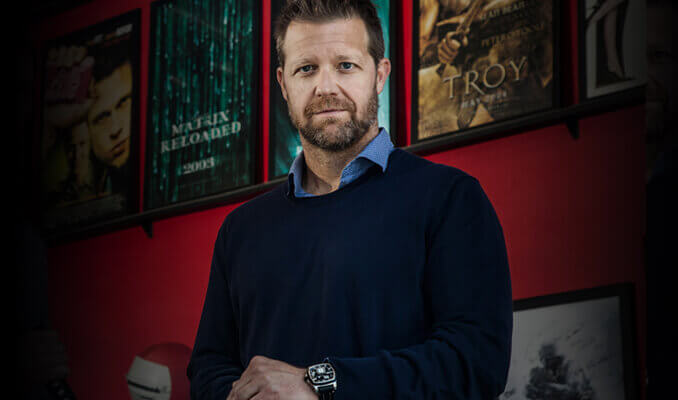 With Resolution to the Goal
Even in his younger years, David Leitch harbored a consuming passion for martial arts. Fired with enthusiasm, he trained himself in the powerful sequences of movements that he learned from films and magazines. When he was accepted by the famous Inosanto Academy of Martial Arts while studying at the University of Minnesota, he quickly became the best athlete in the various disciplines of study.

A Passion for the Spectacular
The opportunity to make a living from his love of dynamic sport presented itself when David discovered the exciting life of a stuntman through Chad Stahelski, who would one day become his partner. Soon David Leitch was recognized as one of the top stuntmen in the action film sector, which still enthralls him today. Numerous film shoots took him to locations all over the world, for example those in which he doubled for Brad Pitt in "Fight Club" and Matt Damon in "The Bourne Ultimatum".

New Dimensions
A significant step in David's career took place in 2006 when he founded his stunt and action design company 87eleven, set up in partnership with Chad Stahelski. As coordinator and choreographer, David devotes unrestrained commitment to creating dynamic moments of film that leave spectators breathless. Working with his team, he makes his creative visions come true and constructs epic battle scenes for blockbusters such as "In Time" and "Wolverine". His debut film as director of the action thriller "John Wick" opens an exciting new chapter in his successful career in the dream factory.

Strength and Passion
Honest enthusiasm and an irrepressible determination to open up new dimensions in action design make David Leitch one of the stars of his profession. To him, the special timepieces made by the traditional Lucerne brand Carl F. Bucherer represent the spirit that drives him on: the motivation to tread innovative paths and break down boundaries.