The world-renowned Swiss luxury watch manufacturer Carl F. Bucherer establishes its distinctive presence in Dubai with the opening of its boutique at The Dubai Mall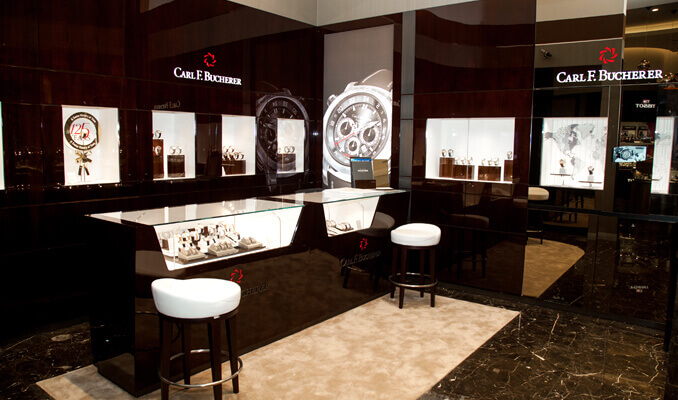 The traditional Lucerne-based watch manufacturer Carl F. Bucherer furthered its expansion into the Middle East region, with the official inauguration of their boutique at The Dubai Mall today.
The official ribbon cutting ceremony took place with Mr. Sascha Moeri, CEO, Carl F. Bucherer who was joined by Mr. Ramesh Prabhakar, CEO and Mr. Abraham Koshy, COO, Watch Division, Rivoli Group. The exclusive occasion gave selected guests and watch aficionados the opportunity to explore the Carl F. Bucherer universe with its exquisite creations.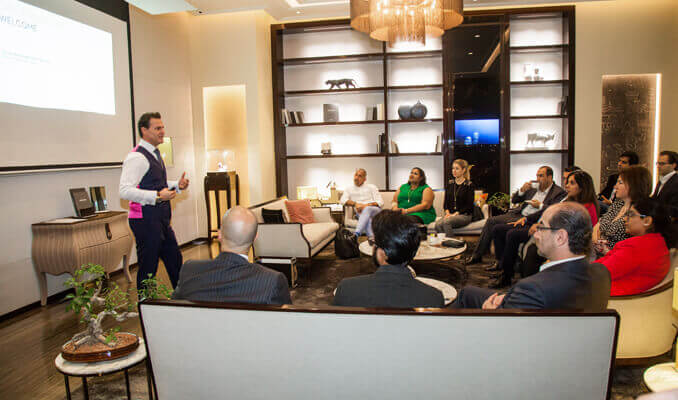 Unique space. Luxurious feel.
The boutique sees contemporary design and aesthetic furnishing that illustrates extensive attention to detail of the divine range of Carl F. Bucherer watch collections. The restyled boutique is a unique space in the world's largest shopping mall reflecting the passion that epitomizes the Swiss watch brand. The ambience delivers on a luxurious feel with warm toned bronze-nuance high tech marble, refined silver pearl wall cladding fabrics, champagne pure metal surfaces and Douglas stained wood. The winding course of the store's architectural design will further encourage the customers to easily navigate through a variety of watches at display.
"The Middle East is moving forward with Dubai being the key entrance into the market. Therefor Carl F. Bucherer is proud to celebrate the opening of this fine presence with our long- lasting partner Rivoli. We look forward to welcoming watch enthusiasts from the Middle East and around the world in the new premises, seeking timepieces that reflect one's individuality and exquisite taste." declared Sascha Moeri,
CEO Carl F. Bucherer. Abraham Koshy, COO, Watch Division, Rivoli Group added, "Carl F. Bucherer offers the finest watchmaking craftsmanship along with cutting-edge features that are both refined and practical. Rivoli Group looks forward to complementing the Carl F. Bucherer experience with our long-standing reputation of premium customer service."
Rife with rich tradition and genuine luxury, the new Carl F. Bucherer boutique offers a passionate and memorable experience for watch enthusiasts.