Carl F. Bucherer has consistently implemented the new brand identity, which was launched at the Baselworld fair in early 2016 with a new advertising campaign. The campaign demonstrates the company's origins – Made of Lucerne - together with a Digital Lucerne Guide – which Carl F. Bucherer has specially designed. The company has grown steadily over the past five years, quadrupling the number of watches sold from 6'500 to 25'000.
Launching the new brand identity early 2016 was a natural consequence of this growth. The company was launched by Carl Friedrich Bucherer in 1888. His personality and free spirit led the company from success to success. The new brand identity visualises the company's roots at the heart of Switzerland with images in minimalistic gold that tell the story of the baroque influences of the cosmopolitan city of its home town Lucerne. The campaign was developed in close collaboration with the London Agency Havas.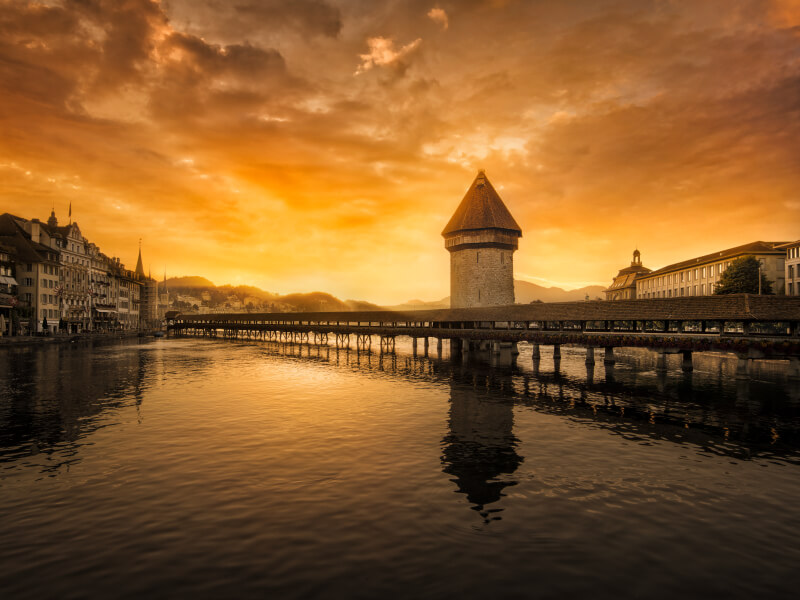 The digital interpretation of the campaign theme "Made of Lucerne" was conjointly implemented with the Geneva Agency, Digital Luxury Group with the development of an exclusive Lucerne City Guide. Travellers can experience Lucerne as a "true luxury destination" under the mobile-optimized URL lucerne.carl-f-bucherer.com. This includes regularly updated insider tips from Carl F. Bucherer CEO Sascha Moeri, global brand ambassador Li Bingbing und diverse leading bloggers who have discovered Lucerne together with Carl F. Bucherer.