After a successful premiere in New York, the gripping action thriller "John Wick" will hit German movie theaters on January 29. An exclusive preview was held in the Classic Remise on January 16 to mark the release. Along with numerous celebrities from Berlin, Swiss watch manufacturer Carl F. Bucherer also welcomed Hollywood greats Chad Stahelski, David Leitch, and Daniel Bernhardt.
As the official partner of the movie premiere in Berlin, Carl F. Bucherer invited guests to the preview shown in the Classic Remise on January 16. In addition to the premiere, a press cocktail event was held before the showing where numerous media representatives took the opportunity to meet actor Daniel Bernhardt. Bernhardt, a time-honored Friend of the Brand, shares the company's passion for peak performance. For years, he has thrilled Hollywood with his martial arts skills, as seen in movies "The Matrix" and "The Hunger Games". Now he does it again in the movie "John Wick" directed by David Leitch and Chad Stahelski.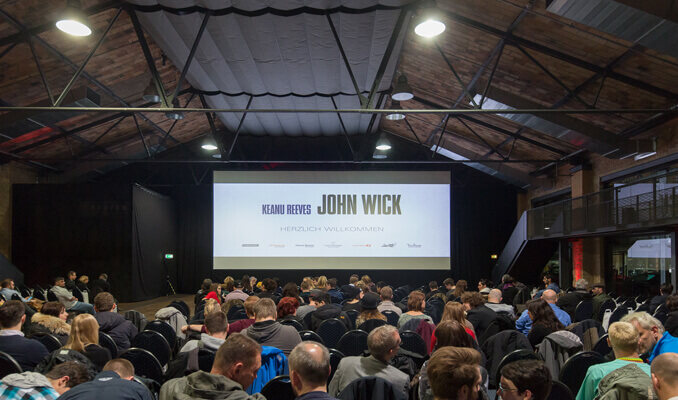 Success from Experience
"John Wick" marks the duo's debut as directors and is the logical result of a successful journey. For years, David Leitch and Chad Stahelski and their stunt and action design company "87eleven" have been creating fierce stunt choreographies that set new standards. The two Friends of the Brand composed the fast-paced fight scenes in blockbusters such as "Sherlock Holmes" and "The Hunger Games". Now, Stahelski and Leitch show off their gift for nail-biting movie scenes as directors and producers of "John Wick". The suspense-filled action thriller "John Wick" was filmed with true passion and the determination to break through barriers. The movie enthralls viewers with breathtaking stunts, gripping excitement, and an impressive cast: Swiss actor Daniel Bernhardt appears alongside Keanu Reeves and Willem Dafoe.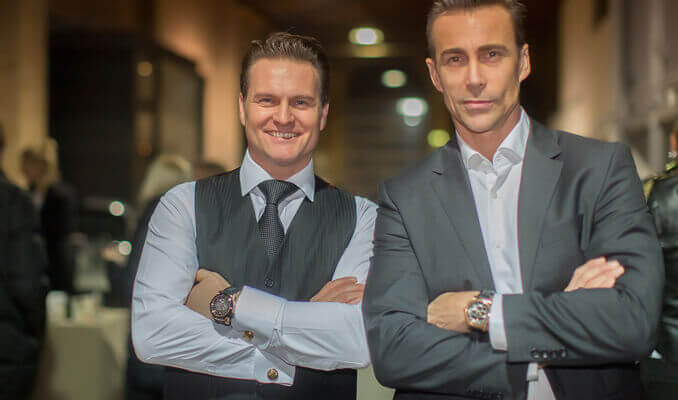 Emotional Aesthetics
The spectacular movie tells the story of former contract killer John Wick, played by Keanu Reeves. When his dark past catches up with him John Wick, driven by feelings of revenge, once again takes up the fight against crime. All three of the Hollywood stars wear timepieces from Carl F. Bucherer on their wrists. While Keanu Reeves wears a Manero AutoDate in classic black for the movie, Willem Dafoe prefers a Manero AutoDate with a light dial for the action-packed, merciless chase through the streets of New York. Daniel Bernhardt wears a striking Patravi ChronoGrade that suits his movie character perfectly.

Red Carpet in Berlin
Along with the three Friends of the Brand invited by Carl F. Bucherer, the successful premiere in the Classic Remise was also attended by numerous German celebrities and press representatives.