Carl F. Bucherer partnered with Hannes Becker, who created striking landscape images that represent each of the five colors in the brand's new 40 mm collection.
Hannes Becker is a freelance photographer who specializes in the adventure and landscape niche. Having grown up in rural Germany, his photography style was influenced by his surroundings early on. These days, he is inspired by Germany's wild north and is often drawn to faraway places.
To inspire the viewer and showcase his experiences in a realistic manner, he not only documents his travels but makes part of his personal interpretation come to life within his photographs by emphasizing composition and lighting.
hannesbecker.com | @hannes_becker
How important is time for the perfect photo?
A great photo can be taken in five minutes or a week. Weather and lighting conditions have a massive influence. Light is basically one of the most important factors in landscape photography – as well as luck. Combined with my experience of the past ten years, every now and then, I'm able to capture a good shot. (laughs)
At what time of day do you take the best photos?
I prefer to take photos an hour before or after sunrise and sunset. Noon is also a great time for beautiful shots to be taken, when the clouds show an interesting formation.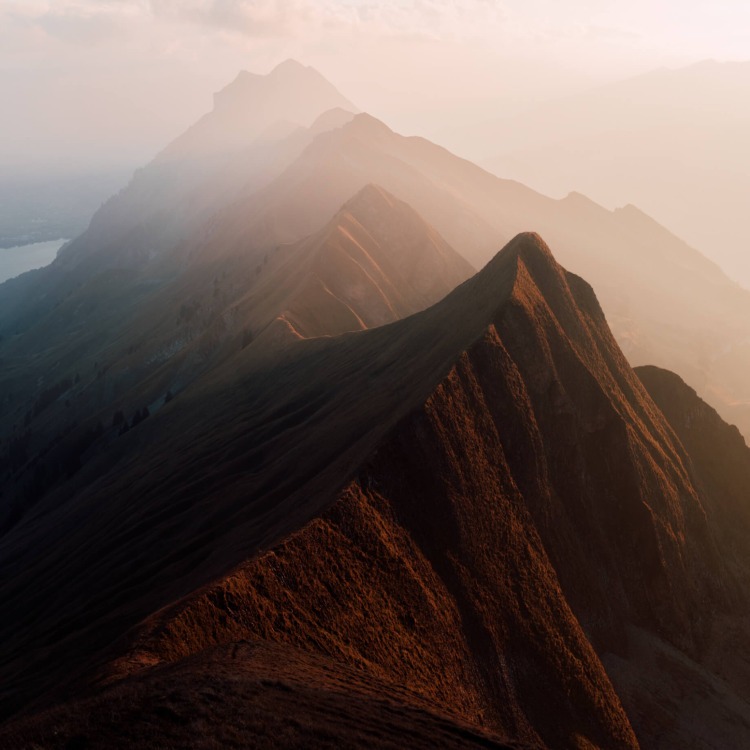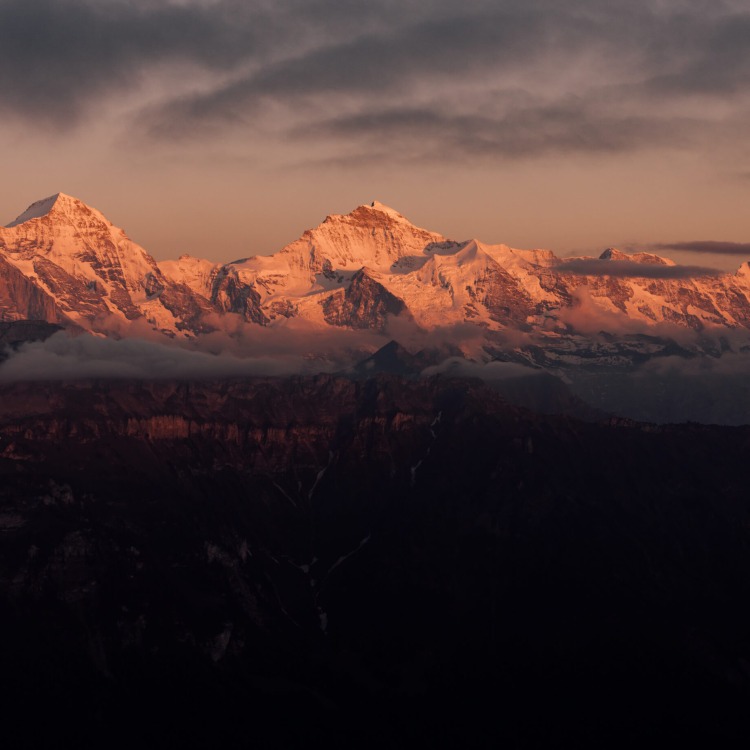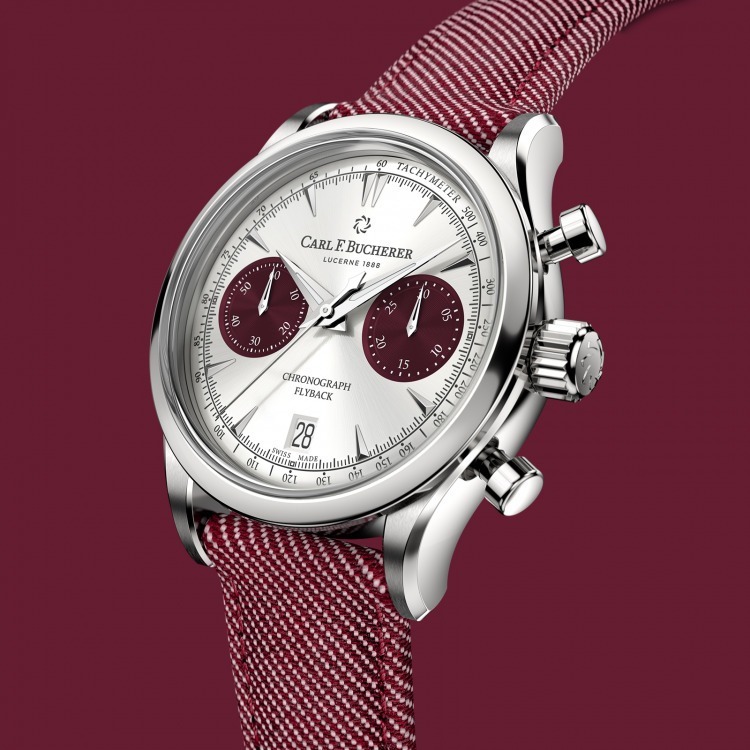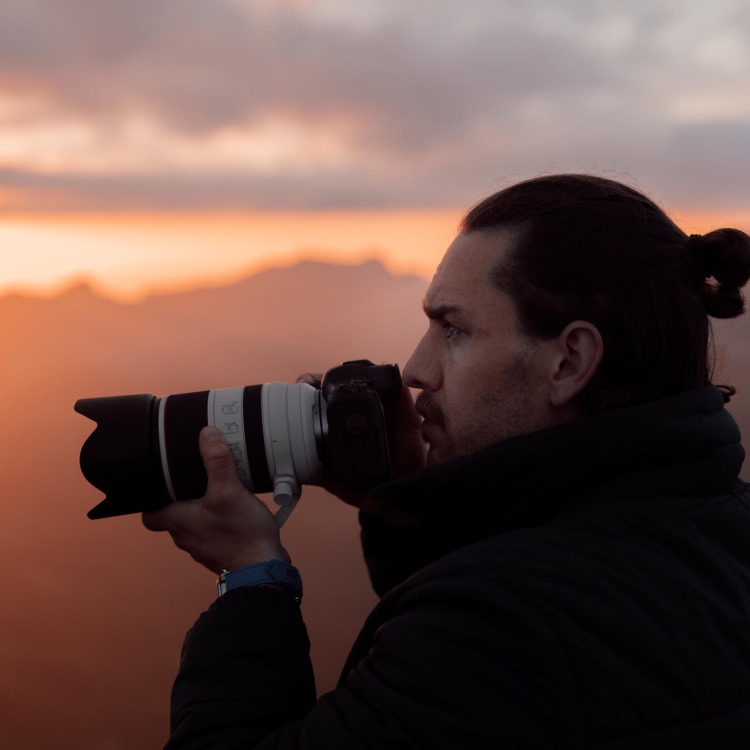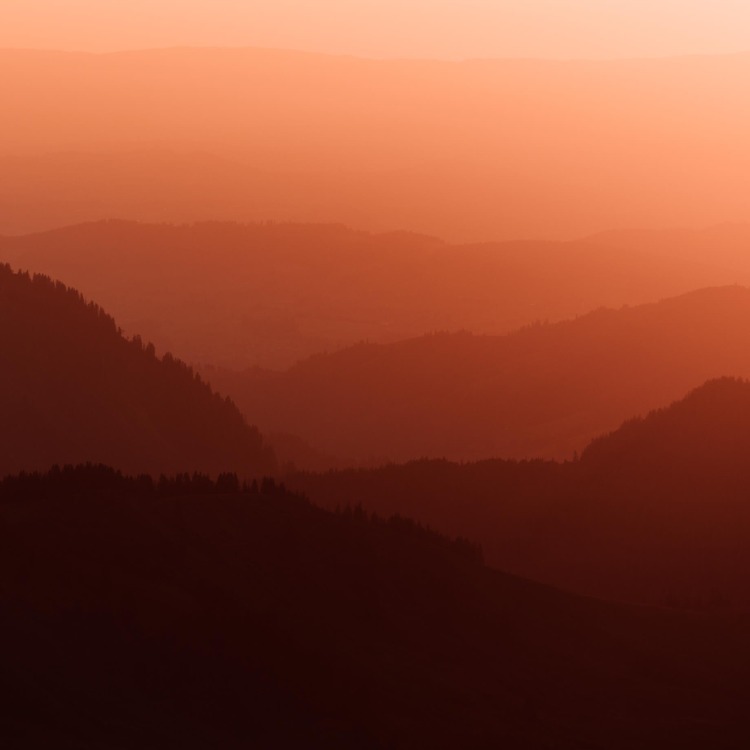 How do you pass the time when waiting for the right moment?
If the weather doesn't play along, I edit other images, engage with customers or my social media community or plan upcoming shoots. Boredom never kicks in.
For Carl F. Bucherer, you staged the Manero Flyback at various locations in Switzerland. What was most exciting about this work?
I had not been to Switzerland for quite a while. Personal and professional projects led me to the northern part of Europe. But in my early days as a photographer, I was in the Alps quite often. It was special to travel back to where it all began.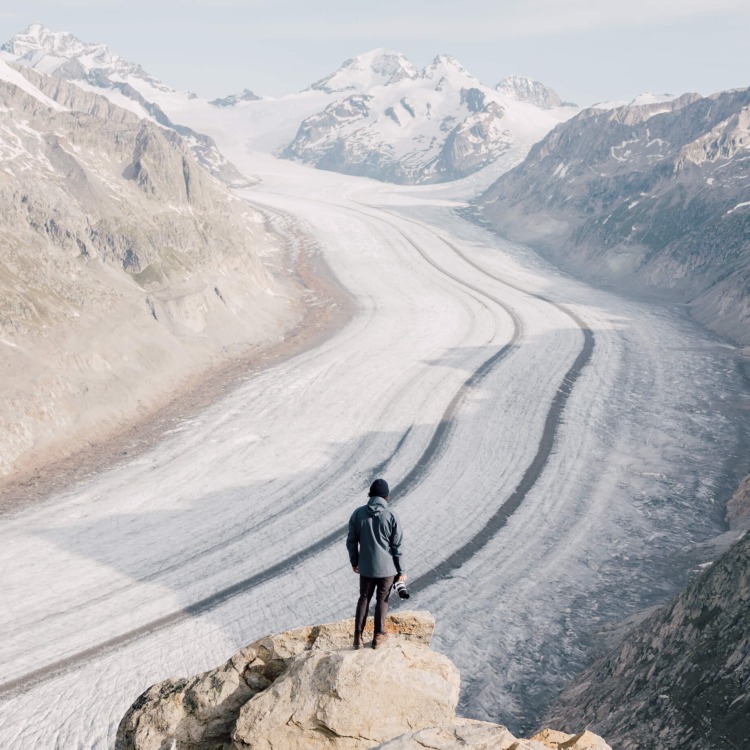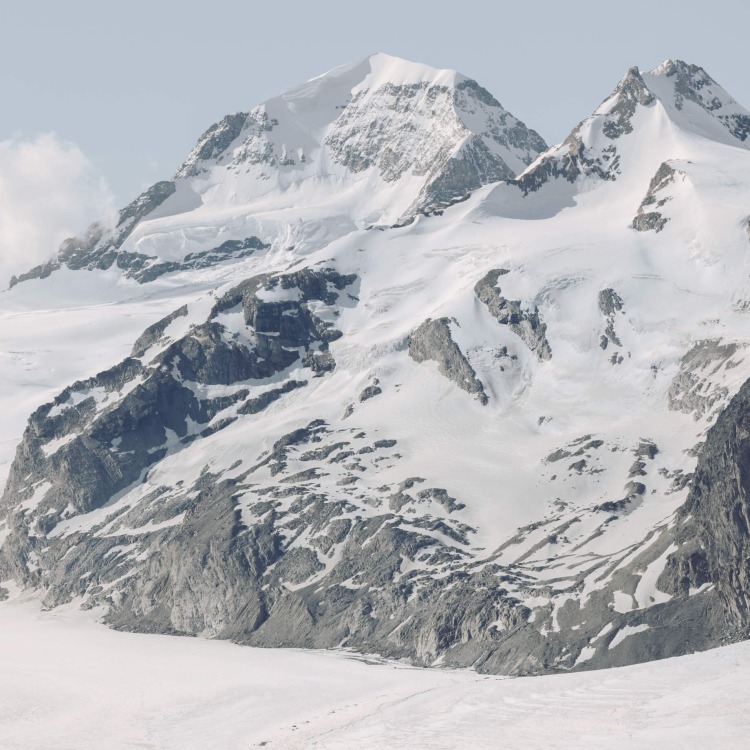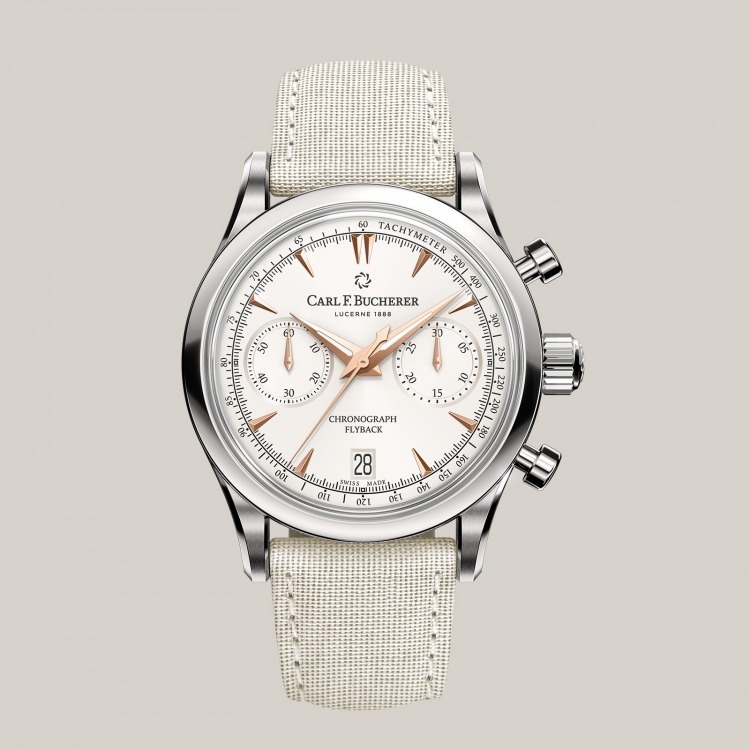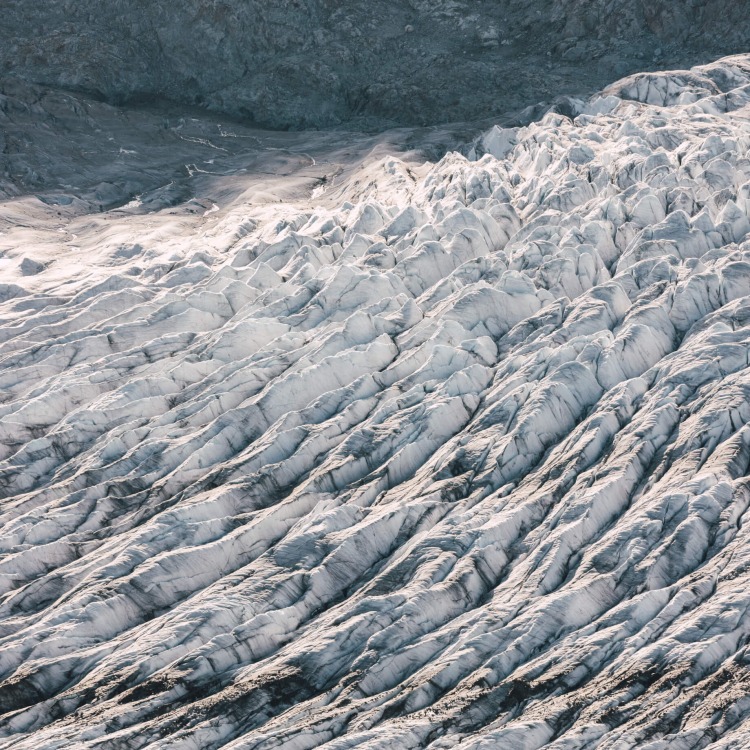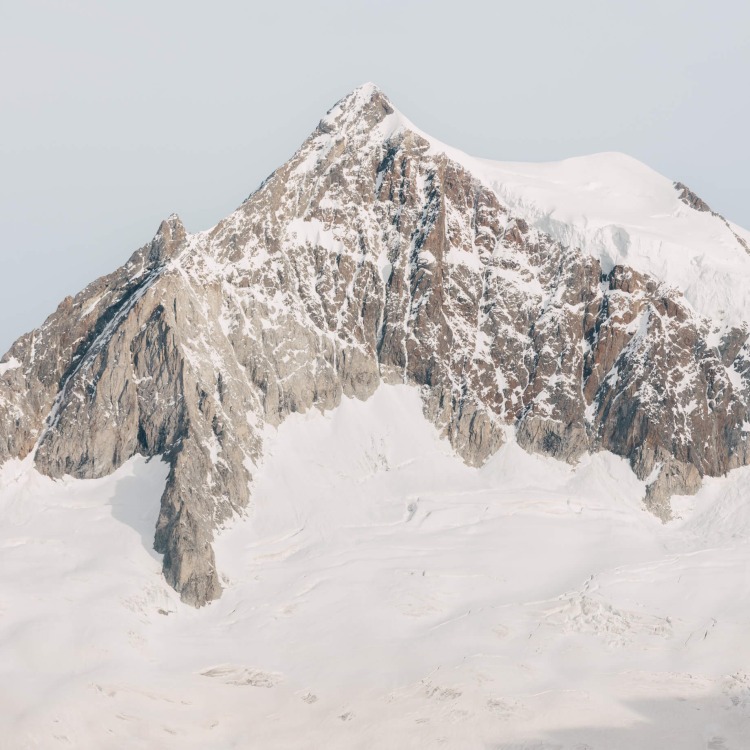 What challenges did you experience while working for Carl F Bucherer?
Basically, it's always a challenge when you work in places that are accessible to everyone and have already been photographed very often. This is what makes it even more important to capture one's own perspective in order to still create something unique.
How did you choose your locations?
thought about each of the five colors. Some locations were more obvious than others. The landscape of Switzerland offers a unique diversity. That made the work particularly exciting. In addition, we had the opportunity to keep our ecological footprint rather small. And last but not least: Switzerland is Carl F. Bucherer's home. It's nice that the photos of the Manero Flyback 40 mm watches were all taken within a reasonable distance of where the timepieces were created.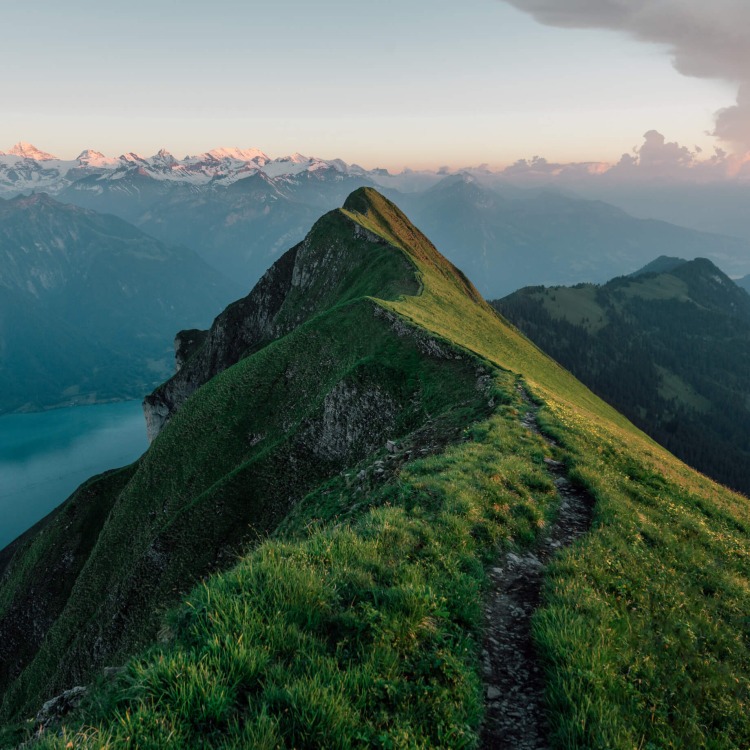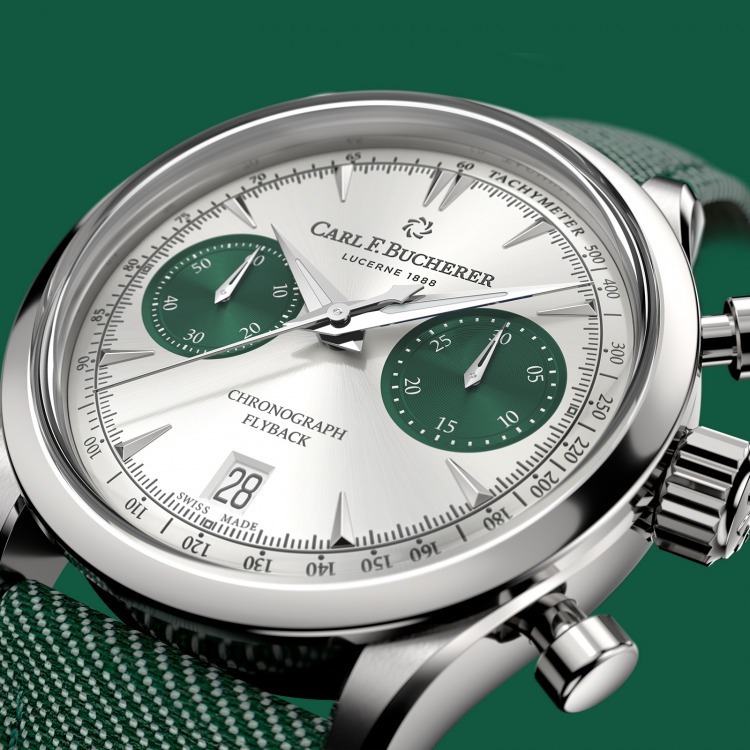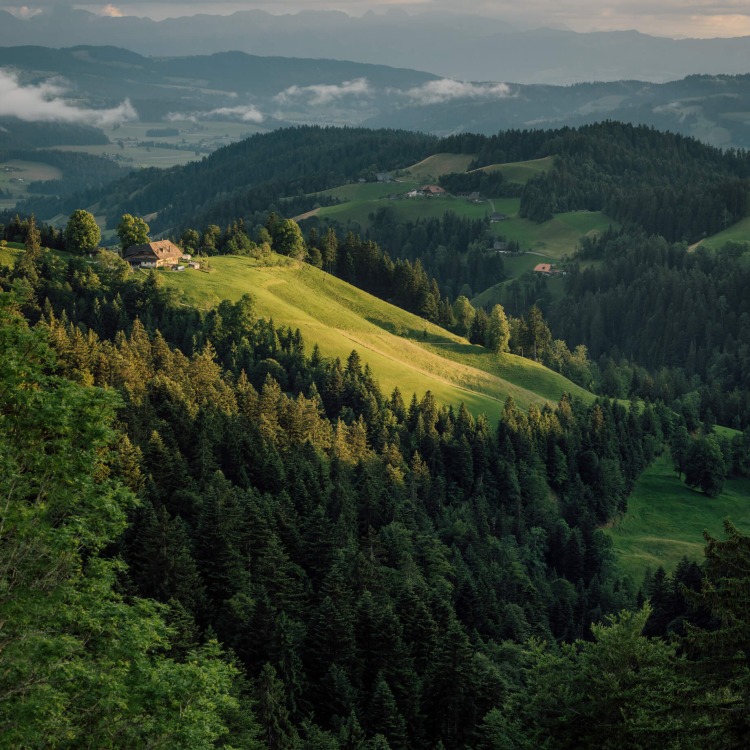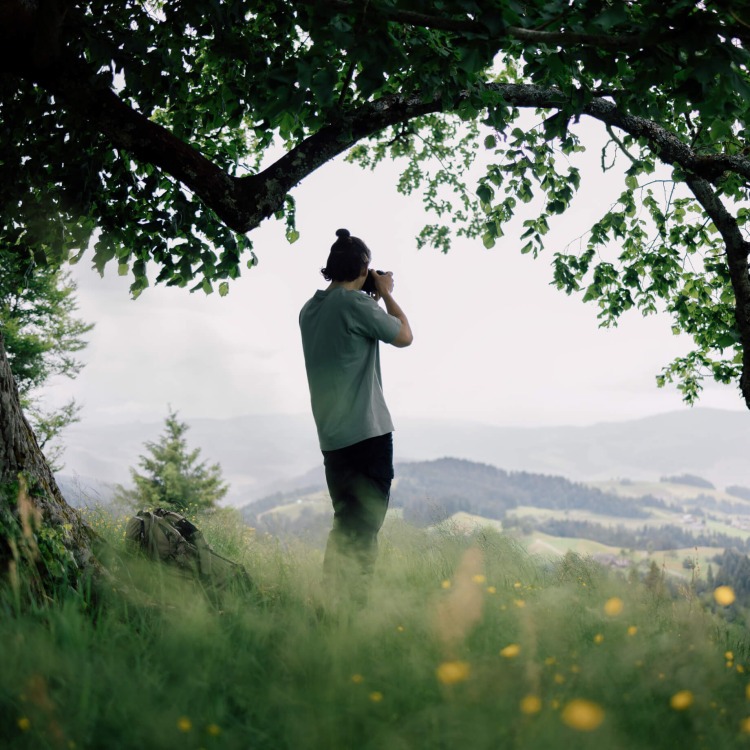 What regions of Switzerland inspired you for each of the colors?
Let's start with green, a very common color in Switzerland. But in the heart of this country, there is a peaceful and unique landscape: the Emmental. Meadows with blooming wildflowers, deep valleys, cozy cottages and lush forests – a little green paradise.
Finding the right red was more difficult. In the end, I decided to focus on the light at sunset. When the day fades, it creates a magical alpenglow, coloring the massive mountains of the Bernese Oberland in deep red tones.
How did the blue images come about?
Early in the morning at the lake, even before the sun has risen over the mountains, there is a stunning color palette of mixed blues. As the deep blue water gently ripples, the lake is surrounded by a sense of calm. All the different shades of blue are perfectly matched. This creates a meditative atmosphere.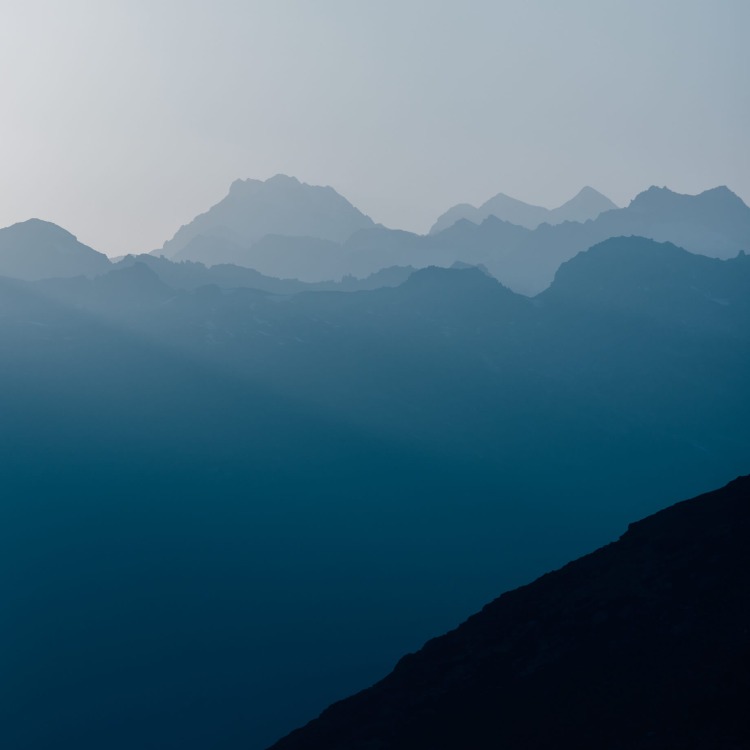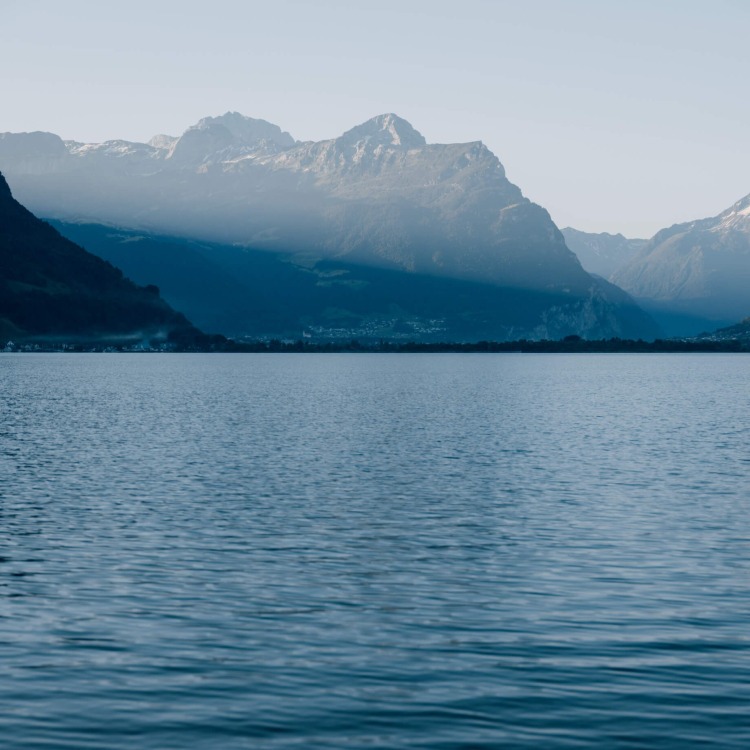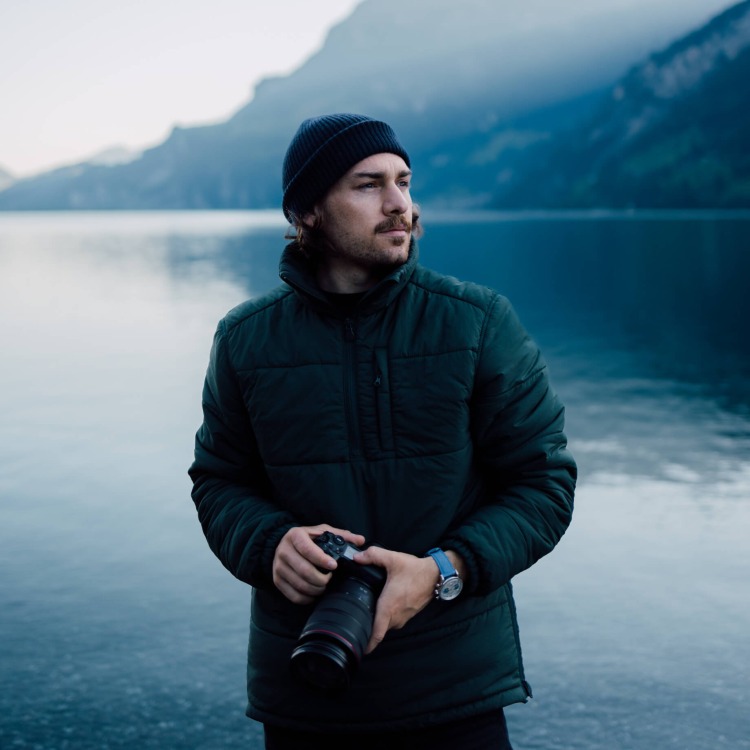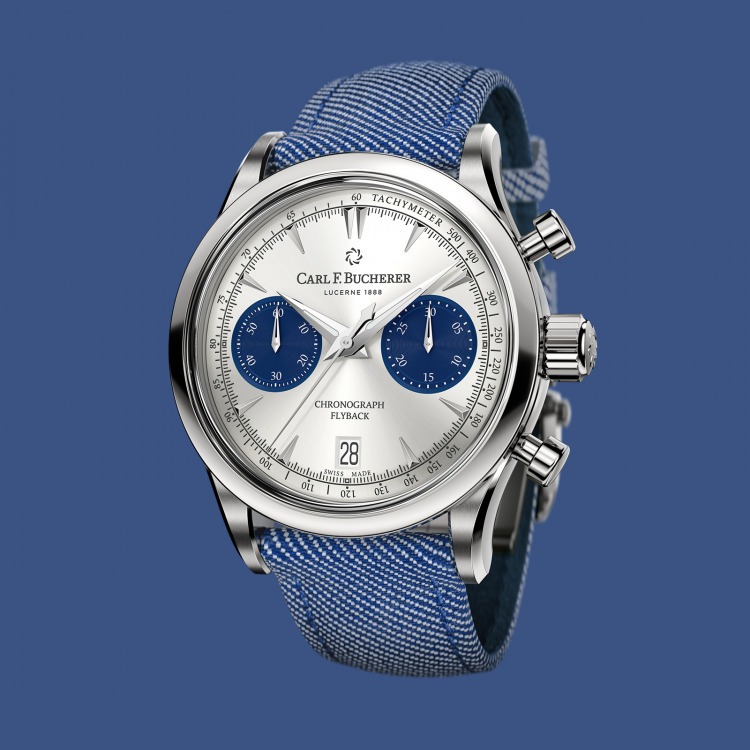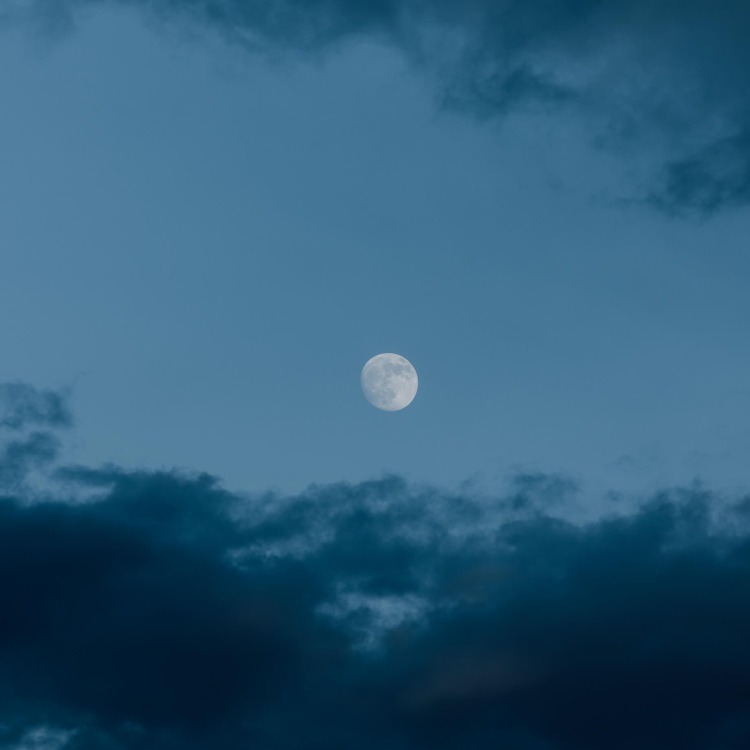 Were white and black a challenge?
People associate white with winter in Switzerland. To capture white in summer, I had to be high in the mountains. The ancient landscape of the Aletsch Glacier is impressive – an icon. It is the largest glacier in Switzerland. I wanted to put this fragile wonder of nature in the spotlight.
Black was an interesting but rewarding challenge. Switzerland has barren and dramatic mountain ranges and peaks. When thunderstorms pass over them, an ominous atmosphere is created, reflecting the roughness of the dark rock faces below. Where glaciers once carved their way through the stone, the Grimsel region is characterized by a breathtaking landscape. It allowed me to capture an interplay of colors, contours, light and darkness.
The goal was to integrate each of the individual timepieces into a color world that is coherent, and yet also works in the series. I haven't had a job yet where I had to focus so much on colors – or rather color worlds.
What was unique about the trip through Switzerland?
What makes Switzerland very different from other countries: the cabin life in the mountains. You meet various people and characters. It creates a certain sense of comfort.