This year, the traditional brand from Lucerne has established an exquisite, highly distinctive presence in the prestigious Swiss town.
Interlaken, November 2015. This year, Carl F. Bucherer has been welcoming watch enthusiasts to its first independent boutique in Interlaken. This exceptional Carl F. Bucherer store is located on the town's famous Höheweg boulevard at the foot of the renowned Victoria-Jungfrau Grand Hotel & Spa. "This boutique represents an important milestone for us as an international Swiss brand," explains Sascha Moeri, CEO of Carl F. Bucherer.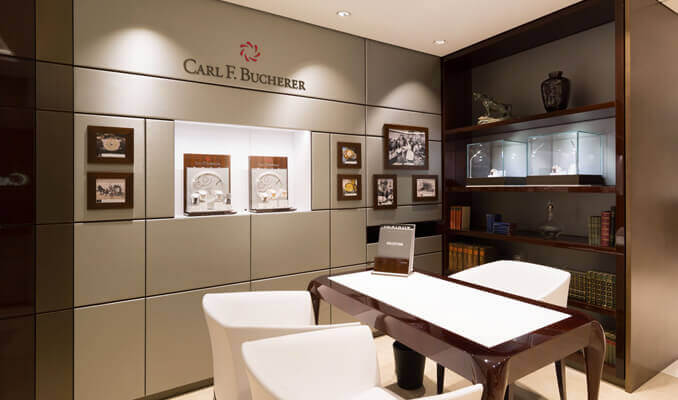 The spacious interior creates a soothing atmosphere and invites visitors to meander among the various display cabinets. The passion that epitomizes the traditional Lucerne-based brand is reflected in every detail of the decoration, offering the ideal setting for showcasing Carl F. Bucherer's exquisite creations.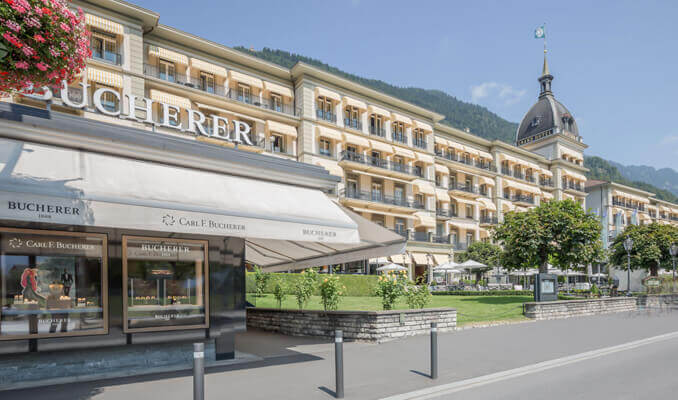 Feel at home
Walls adorned with luxurious walnut wood in warm mahogany tones contribute to the store's inviting atmosphere. Modern elements, such as brushed brass, juxtaposed with the fine wooden panels add to the harmonious feel. The rich mahogany hue draws a beautiful contrast with the gracefully lustrous wall panels in pearl gray, whose striped texture creates a subtle play of light. The elegant, defined lines of the interior in typical Art Deco style perfect the boutique's truly unique charm. A library containing tomes spanning from the brand's origins in 1888 through to the present day enhances this impression and retraces the inspiring history of Carl F. Bucherer. A comfortable seating area provides the perfect setting for in-depth conversations. In addition, a Timezone complete with timeline is dedicated to the complications equipping the PATRAVI TravelTec, an exceptional watch boasting three time zones. A spacious counter, meanwhile, provides a detailed view of the brand's luxurious timepieces.
This independent boutique in Interlaken thus attests to the success of Swiss watchmaking Manufacture Carl F. Bucherer.