For years, Carl F. Bucherer the traditional watch manufacturer of Lucerne has had the distinct pleasure of partnering with Gault Millau Switzerland to grant the title of "Hotel of the Year". This year, the prestigious honor has been awarded to the Dolder Grand in Zurich – a luxury resort steeped in history for guests in search of fun, exclusivity, and relaxation.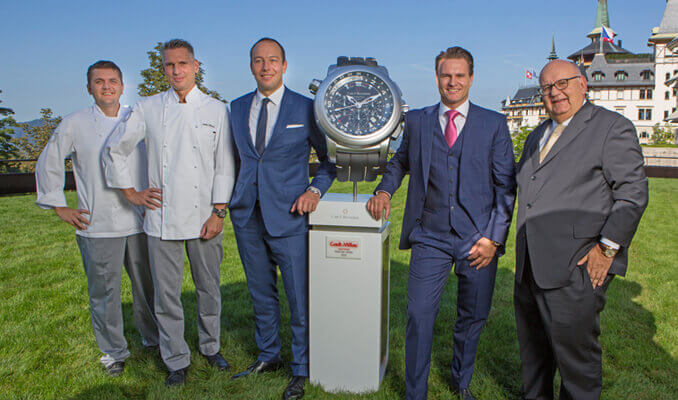 In an official awards ceremony held on August 31st 2015, the Dolder Grand was awarded the title "Hotel of the Year 2016" by Sascha Moeri, CEO of Carl F. Bucherer, and Urs Heller, chief editor of Gault Millau Switzerland.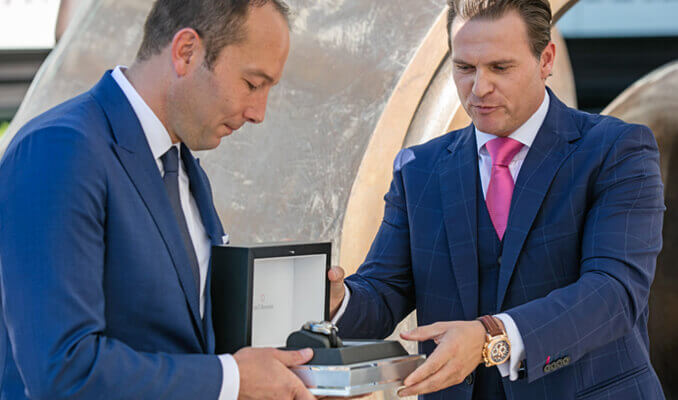 This is the ninth year the Swiss watch manufacture has teamed up with the renowned restaurant guide, Gault Millau Switzerland, to select the winner of the coveted "Hotel of the Year" award.
The exquisite Dolder Grand won over judges with its breath-taking setting, inspiring art collection, and luxurious spa. "We would like to congratulate the Dolder Grand, its hotel manager Mark Jacob, and his whole team. With its Swiss entrepreneurial spirit, high standards of quality, and considerable know-how, the hotel embodies values that also underpin the traditional business of Carl F. Bucherer", explains Sascha Moeri.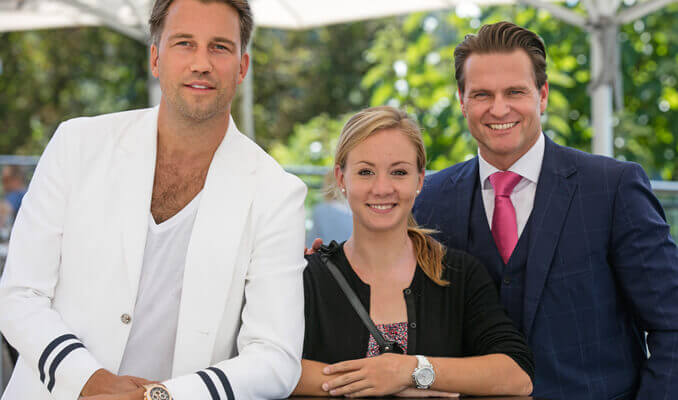 The historical charm of luxury class
The hotel, founded in 1899 as the Dolder Grand & Curhaus, is now a unique resort at the center of the vibrant city of Zurich. The 176 beautifully appointed rooms and suites of the highest standard, leave nothing to be desired. Historical balconies evoke the spirit of the turn of the century and offer visitors a beautiful panoramic view of the city, the lake and the Alps.

An experience for all the senses
Chef Heiko Nieder's carefully appointed menu at The Restaurant features astonishing gourmet cuisine. With 18 Gault Millau points and 2 Michelin stars, it is Zurich's most awarded restaurant.
The Dolder Grand Spa pampers guests in a unique wellness area that stretches over 4,000 square meters. Sand-colored Jura limestone and full length windows create a soothing atmosphere for a relaxing experience.
The hotel's exquisite art collection, literature, and music events offer pleasant entertainment for guests at the Dolder Grand.

Excellence in the details
Since 1969, Gault Millau has established itself as one of the leading restaurant guides worldwide. Its dedicated reviews are held in high regard on the international fine dining scene. Top priorities for Gault Millau are values such as uncompromising quality, passion, and attention to detail.

It is with great pleasure that Swiss watch manufacturer Carl F. Bucherer, in conjunction with Gault Millau Switzerland, honor first-class hotels and restaurants with this award.