Basel, September 9, 2019.
The distinguished gourmet guide Gault&Millau and Carl F. Bucherer have now awarded the "Hotel of the Year" Award to an exceptional gourmet hotel in Switzerland for the 23rd time. For 2020, the prestigious title went to the Grand Hotel Les Trois Rois in Basel, which not only delights its guests every day but also managed to impress the demanding jury with perfection, tradition and innovative drive: Values ​​that are also of the utmost importance to Carl F. Bucherer. Therefore, it was a particular pleasure for CEO Sascha Moeri and Gault&Millau head Urs Heller to hand over the sought-after title to Tanja Wegmann, General Manager of the "Les Trois Rois."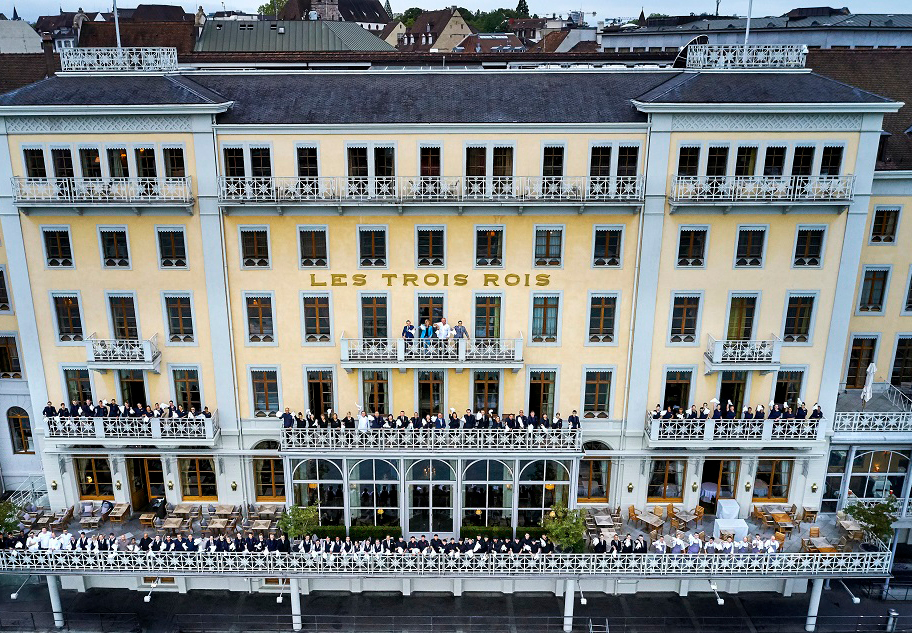 "Les Trois Rois": Rich history – latest standards
Just like Carl F. Bucherer, the luxury hotel Les Trois Rois has a long tradition. It was constructed in 1844 and renovated in 2006 following cultural heritage preservation standards, which brought it closer to its architectural roots: Following the motto
"Rich in history, young at heart." A motto the watch manufacturer in the heart of Switzerland also lives by: CFB draws inspiration and innovation from its roots, just like "Les Trois Rois". Today, the renowned house symbolizes impressive architecture, perfect modern housing, as well as an outstanding cuisine.
Peter Knogl, head chef of the Cheval Blanc restaurant (19 Gault&Millau points since October 2014, "Chef of the Year 2015," three stars in the Michelin Guide a year later) has his roots in the traditional French cuisine and enriches it through novel Mediterranean and Asian influences.
The passion for perfection is the theme that runs through the "Trois Rois": We spoil our guests with a carefully curated breakfast buffet and exquisite high tea, as well as continually reinvented cocktail classics plus the finest cigars at the "Salon du Cigare." Long-standing grand hotel management interpreted innovatively.
Shared values that connect.
Sascha Moeri, CEO of Carl.  F. Bucherer paid his compliments on the coveted title: "The 'Les Trois Rois' is a genuine Swiss institution and connects unparalleled excellence with a rich history as well as innovative concepts: Values that firmly link our brand with this unique hotel, which more than deserved the renowned Gault&Millau Award." He gave General Manager Tanja Wegmann and 19-point-head chef Peter Knogl an exclusive watch by Carl F. Bucherer. An engraving on the timekeepers will forever commemorate the outstanding award with the message: "Hotel des Jahres 2020" [Hotel of the Year 2020].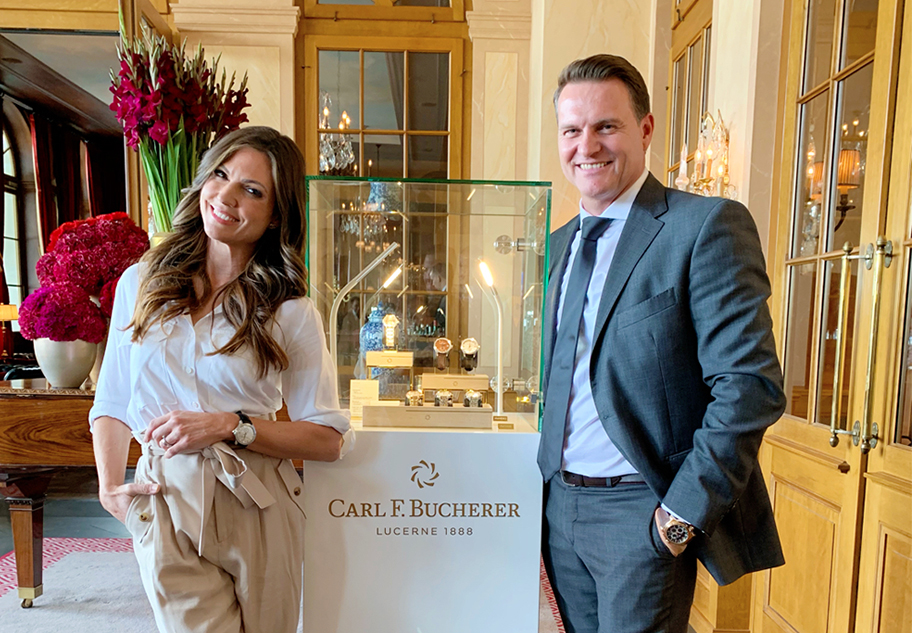 TV/radio host and actress Viola Tami also joined the event