Carl F. Bucherer: Leader in Peripheral Technology
It's impossible to talk about Carl F. Bucherer without referring to its peripheral technology, a field in which the brand is the industry's undisputed leader. Behind those two words are some of the most striking innovations in contemporary Swiss watchmaking.

Let's start with a very short explanation of peripheral technology. It means, essentially, that parts are not mounted centrally on their axes but rotate around their own peripheries on ceramic ball bearings. This allows for thinner watches and an unobstructed view of the corresponding elements, a feature that is very attractive to watch enthusiasts and aficionados.

Three of Carl F. Bucherer's patented peripheral technology innovations deserve to be singled out for special attention.

The first is the patented peripheral winding system that the brand introduced in its CFB A1000 automatic movement in 2008. Guided by three ball bearings between the main plate and the bridges, a thin oscillating weight is positioned on the periphery of the caliber, making the watch flatter and providing an unobstructed view of the movement.

The second is the "floating tourbillon", launched in 2018, whose cage is supported peripherally – and invisibly – by three frictionless ball bearings that ensure stability and precise guidance.

The third patented innovation, a patented minute repeater regulator mounted peripherally via three low-friction ceramic ball bearings, took Carl F. Bucherer's peripheral technology to an unprecedented level. It was introduced in 2021 in the Manero Minute Repeater Symphony, a game-changing timepiece that also features the other two peripheral complications. With an innovative system of gongs, this brilliant expression of the highest art of watchmaking adds a sonic dimension to timekeeping.
CARL F. BUCHERER'S MANUFACTURE CALIBERS: SETTING THE STANDARD
A1000
Our manufacture movement story came of age in 2008 with the debut of the CFB A1000, our first Manufacture caliber. This movement introduced a bidirectional winding system with a peripheral rotor. It not only winds the movement with astonishing efficiency but also provides a clear, unobstructed view of the mechanics inside the case which, as we know, is very important for serious watch geeks (and Carl F. Bucherer's watch designers are proud to be among them). The CFB A1000 was the first movement with peripheral automatic winding system ever to be produced in series and established our industry-leading position in the field of peripheral technology.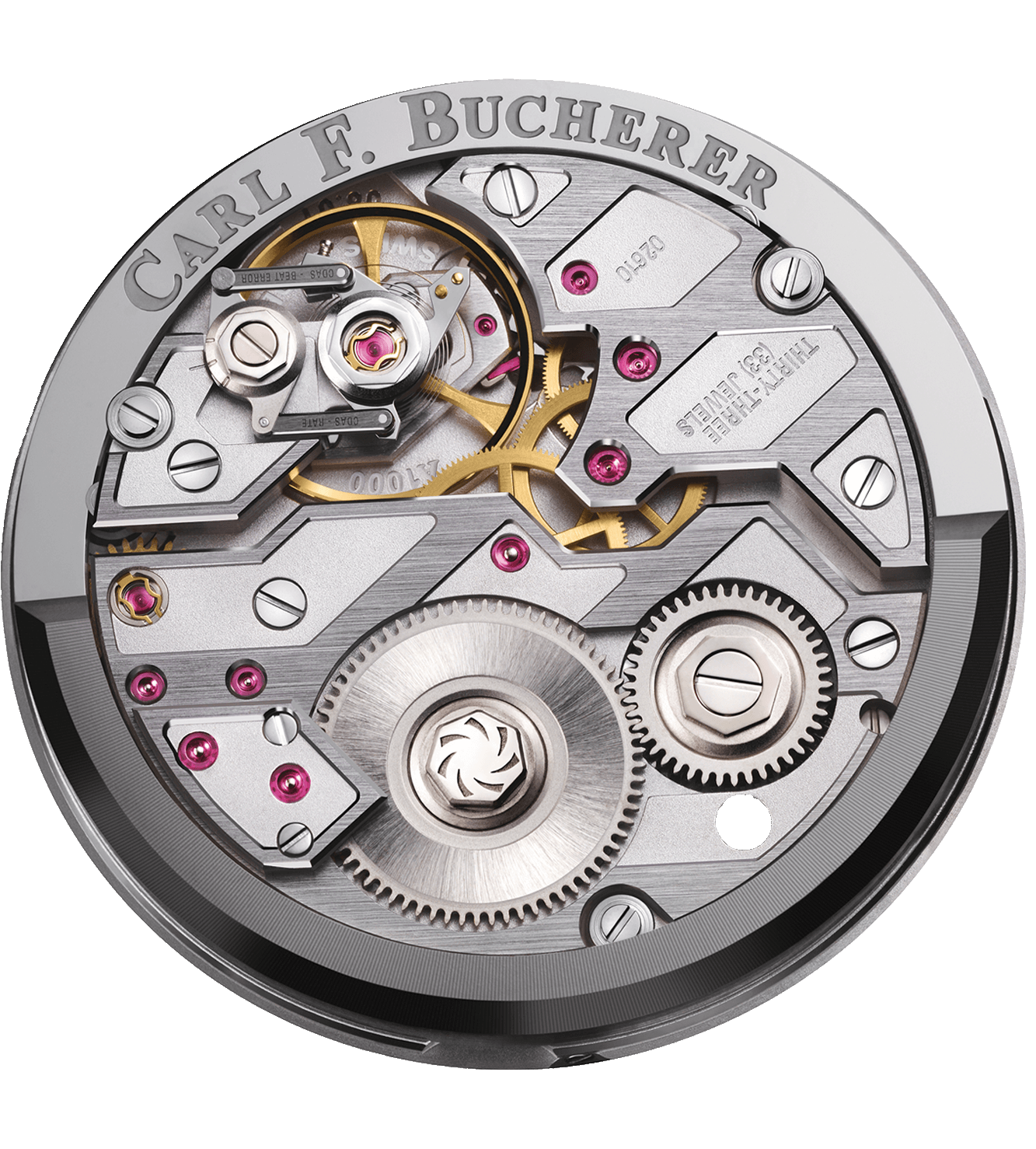 A2000
The peripheral rotor introduced in the caliber A1000 was refined in the CFB A2000 movement. When it was introduced in our Manero Peripheral, it underscored our manufacturing competence and made it clear to the world that we were intent on maintaining our industry leadership position in peripheral technology. Like its predecessor, it draws its power from a bidirectional automatic winding system with a peripheral rotor. In true Carl F. Bucherer style, it offers an unobstructed view of the movement. The manufacture caliber A2000 also set the stage for our next major achievement.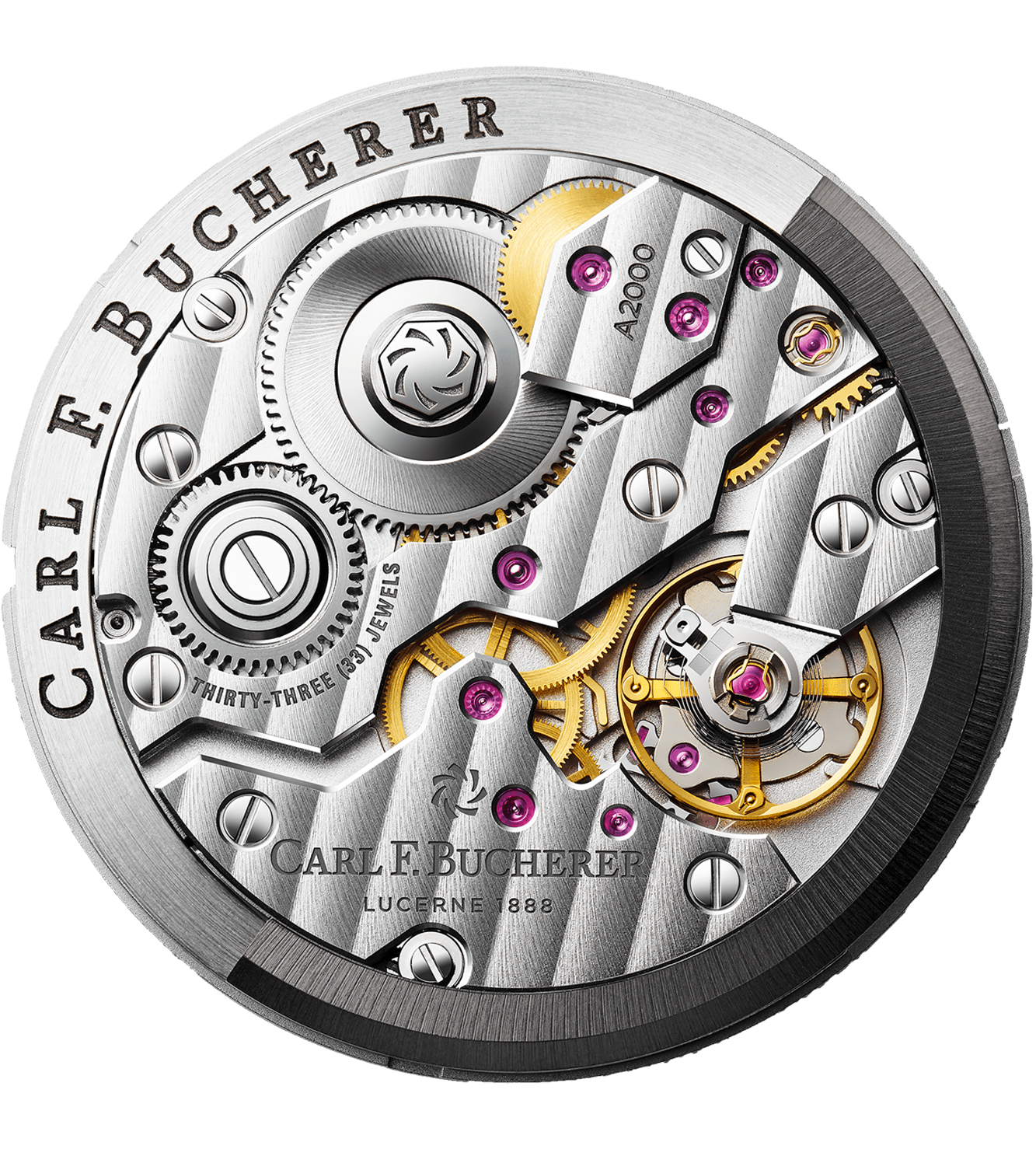 T3000
With our CFB T3000 manufacture caliber, our engineers and watchmakers implemented – in addition to the peripheral rotor – a tourbillon that appears to float. Unlike traditional tourbillons, it is neither mounted in the movement's main plate nor in an overlying bridge. Instead, the shockproof tourbillon cage actually sits securely in position, supported peripherally by three ceramic ball bearings. Distinctively non-visible, these bearings ensure precise guidance and smooth operation. Another highlight of this world first, developed exclusively by Carl F. Bucherer, is the tourbillon's stop-seconds function. This innovative movement, which set new standards in watchmaking, was first introduced in the Manero Tourbillon DoublePeripheral in 2018.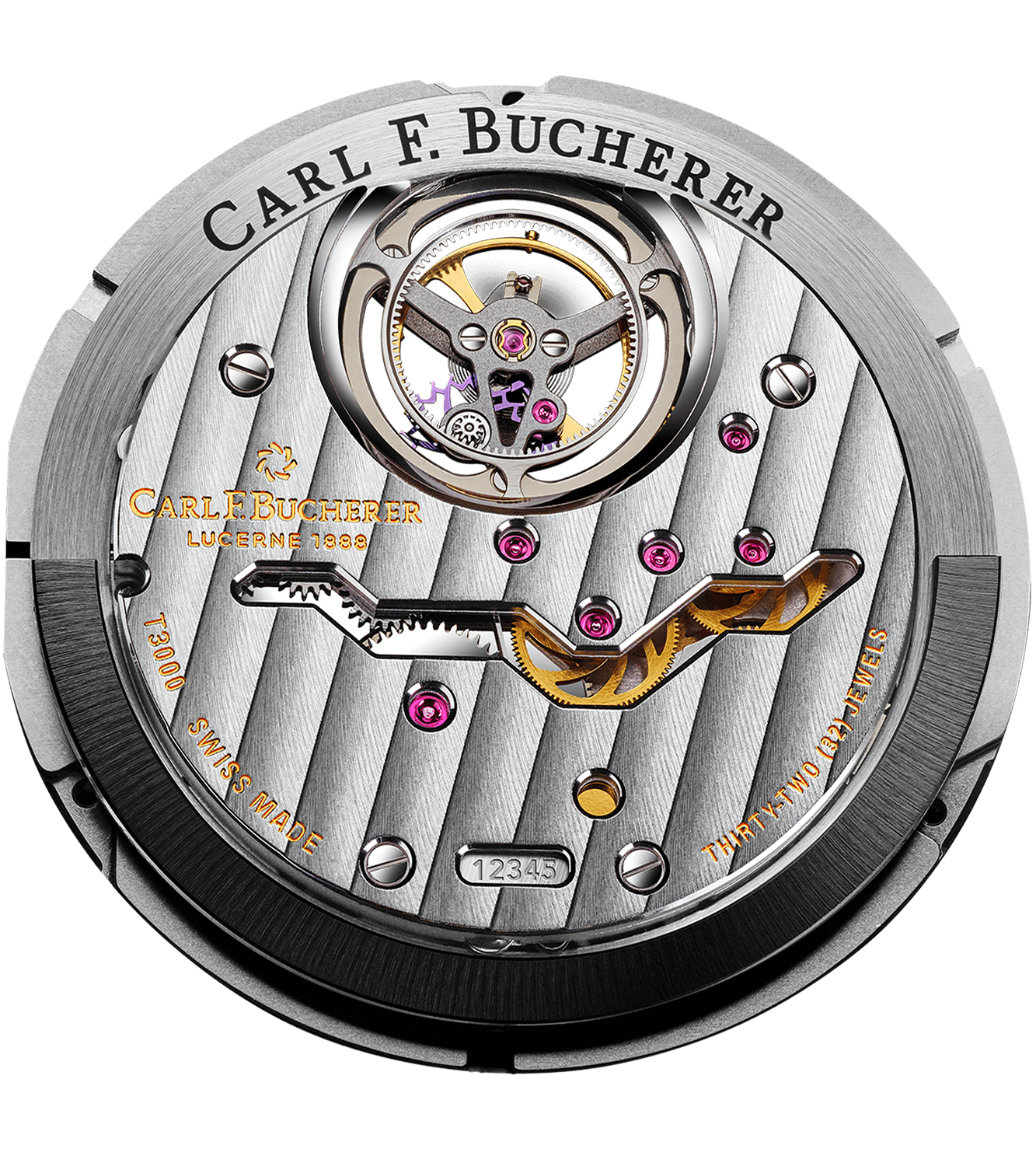 MR3000
The peripheral triad that adds a sonic dimension to time
Carl F. Bucherer's MR3000 sets new standards in the field of peripheral technology. For the first time, our peripheral rotor is not only combined with a peripherally suspended – and thus floating – tourbillon, but also with the peripherally-mounted regulator of a minute repeater mechanism. Repeater watches can be considered the royalty of luxury watch complications. With their sophisticated striking mechanism, hours, quarters and minutes can be acoustically reproduced, adding a sonic dimension to time. With this movement, we have not only not only demonstrated the highest level of manufacturing expertise, but also emphatically underscored our leadership in the field of peripheral technology.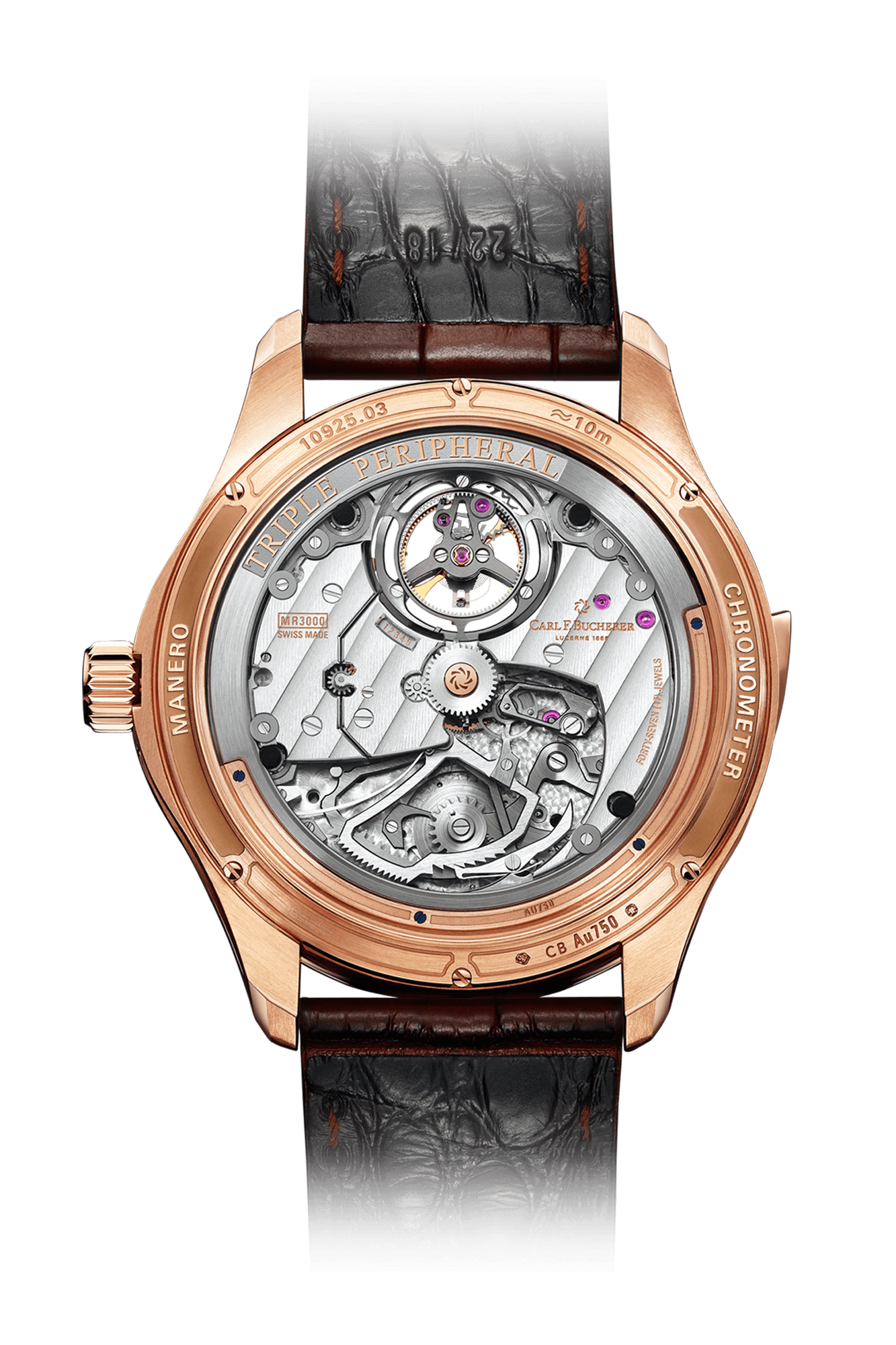 "Clearly, our accomplishments in peripheral technology have become our flagship. When we secured our patent on the peripheral winding system back in 2008, it sparked the passion that ultimately led to the creation of the Manero Minute Repeater Symphony and its MR3000 caliber. We are proud of what we've achieved and are excited about sharing it with the world."

- Sascha Moeri, CEO at Carl F. Bucherer